SCHOOL CROSSING GUARD
HELP YOUR COMMUNITY WHILE EARNING GOOD PAY AND BENEFITS!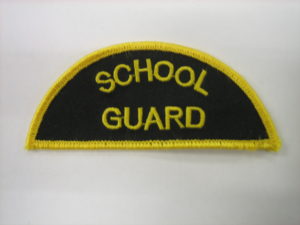 Adult school crossing guards play an important role in the lives of children who walk or bicycle to school. They help children safely cross the street at key locations. They also remind drivers of the presence of pedestrians. The presence of adult crossing guards can lead to more parents feeling comfortable about their children walking or bicycling to school. While the primary role of an adult school crossing guard is to guide children safely across the street, children also remain responsible for their own safety. In this manner, a guard plays another key function — a role model helping children develop the skills necessary to cross streets safely at all times.
GREAT EMPLOYMENT OPPORTUNITIES ARE AVAILABLE NOW!
Pay Starts at $12.72 in 2018 with Annual Increases
School Year, Summer School, and Special Event posts 
Equipment & Clothing are Provided
Background Check and Drug Screening required
Eligible to Participate in Retirement Savings Program
The Police Department is recruiting School Crossing Guard candidates. If interested, please complete the below form. A member of our department will be in contact with you. Also, you can call the City of Burlington Police Department at 609-386-0200 Ext 267 for further information or to obtain an application.
Crossing Guard Interest Form:
The City of Burlington is an Equal Opportunity Employer.